Large fish with sprues attatched

Here are the foam buried in green sand on the two left pictures and poured on the bucket on the right.  By the way, you don't really think I was stupid enough to pour over snow do you?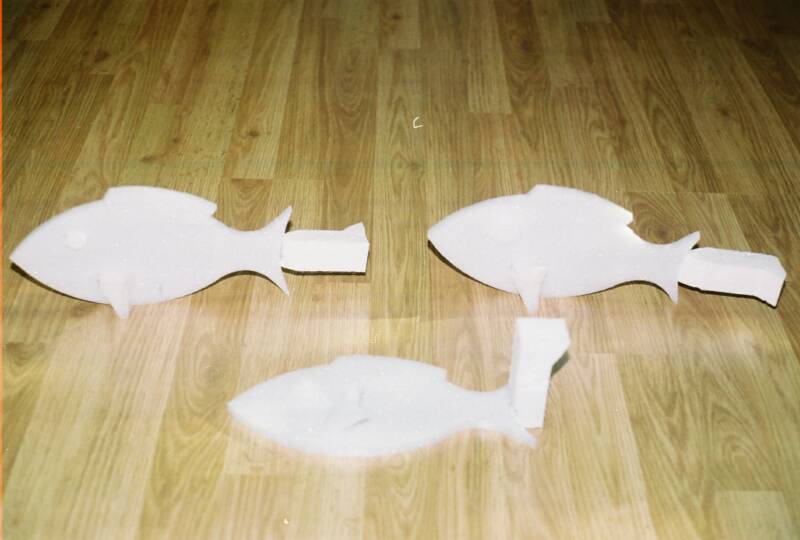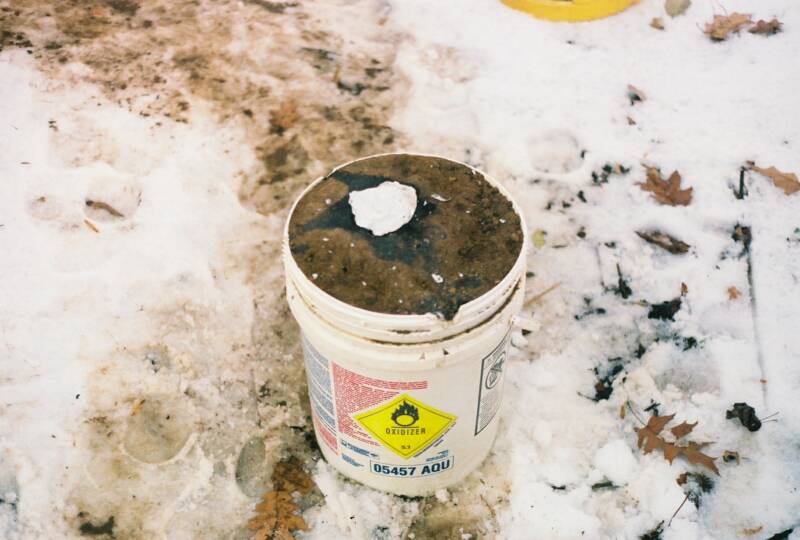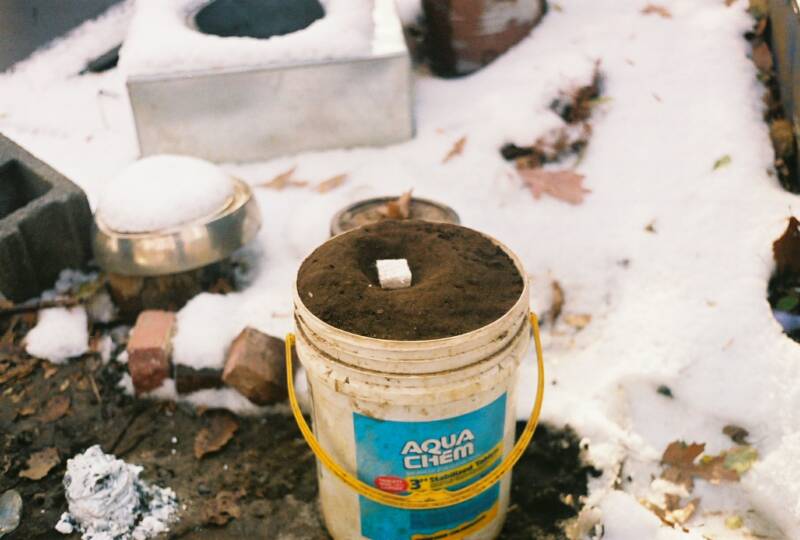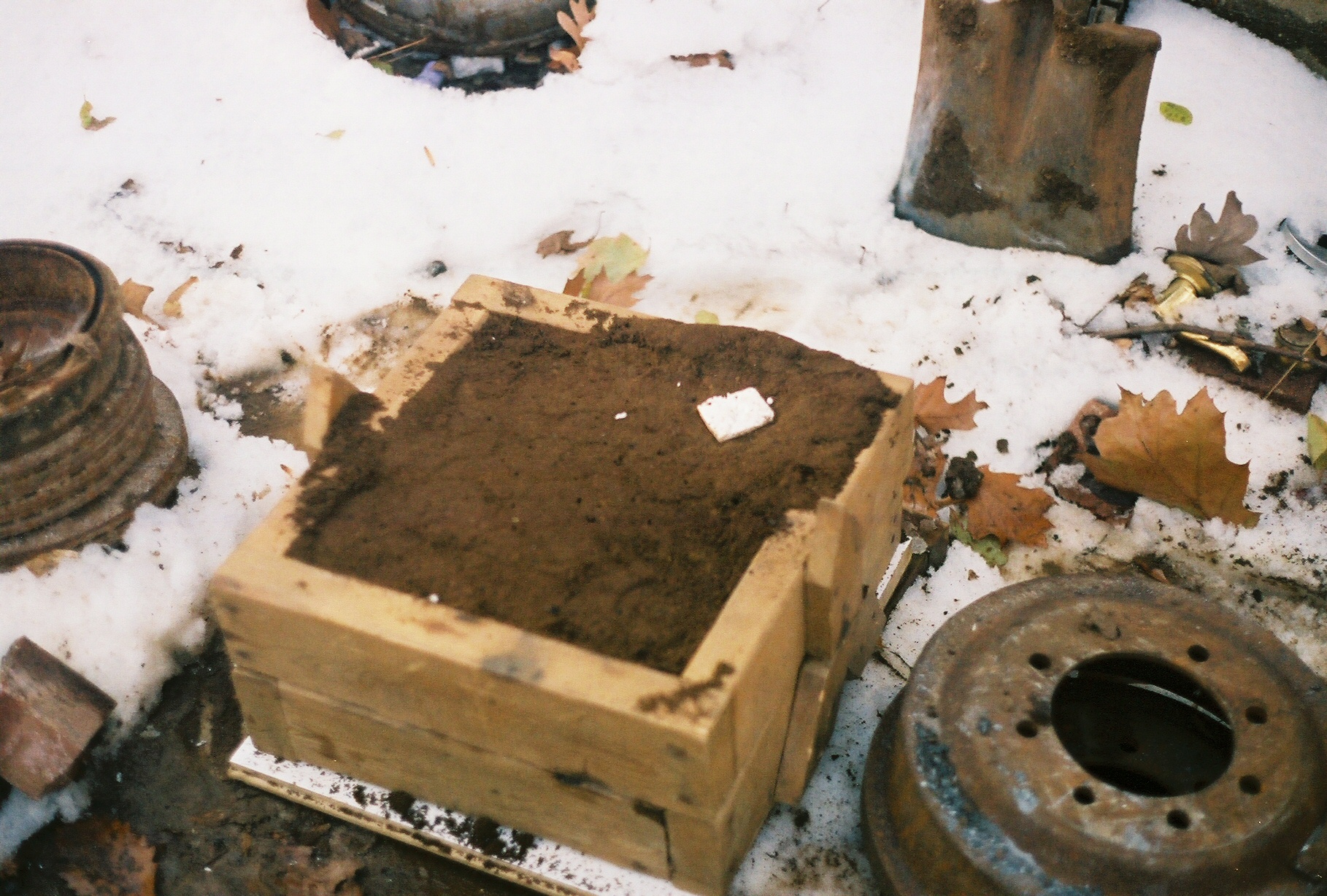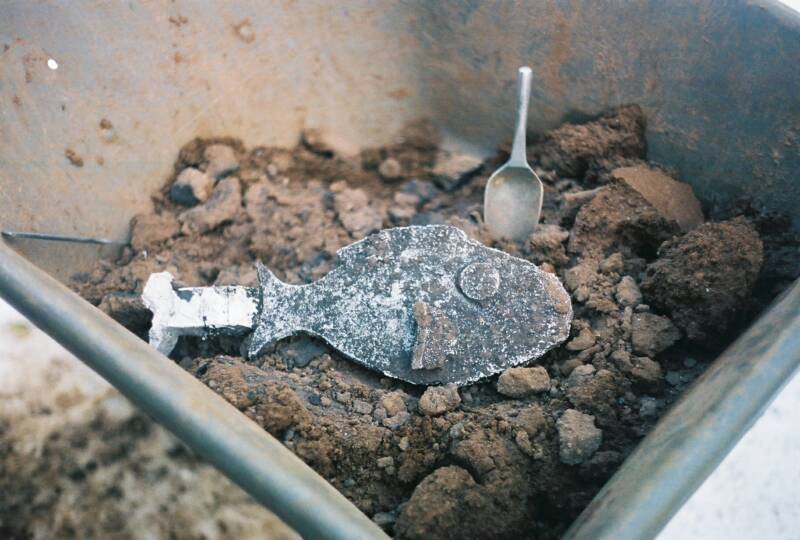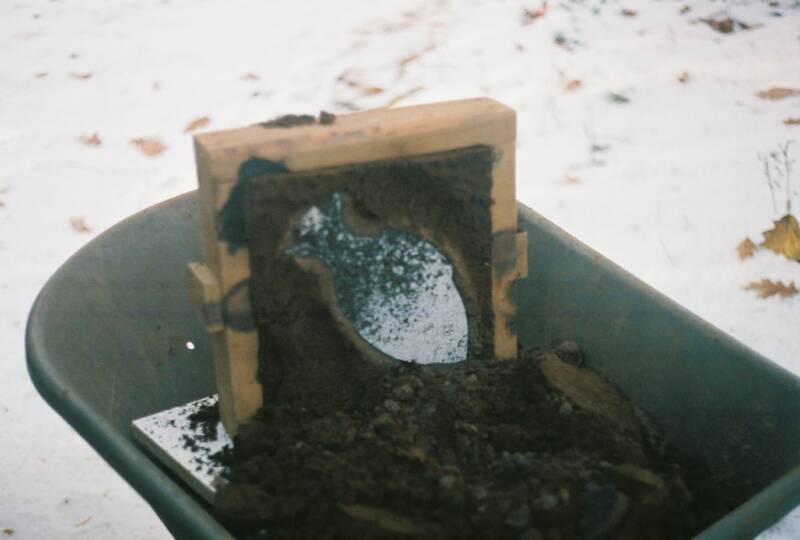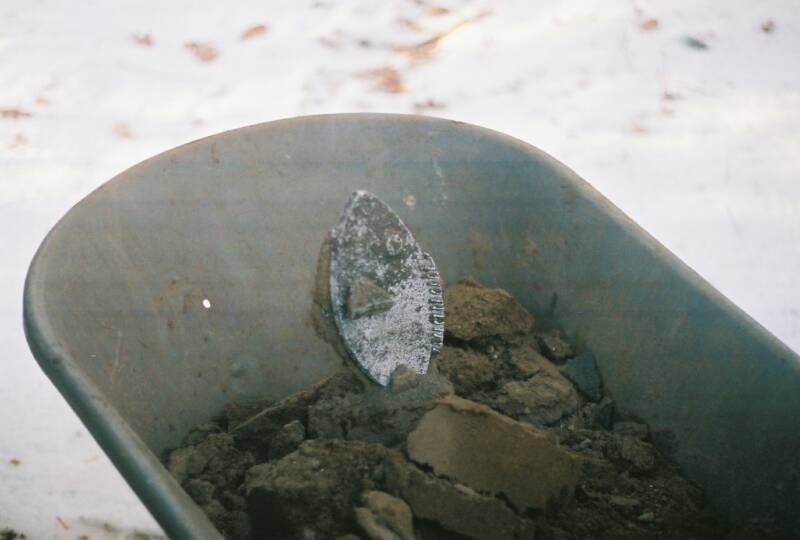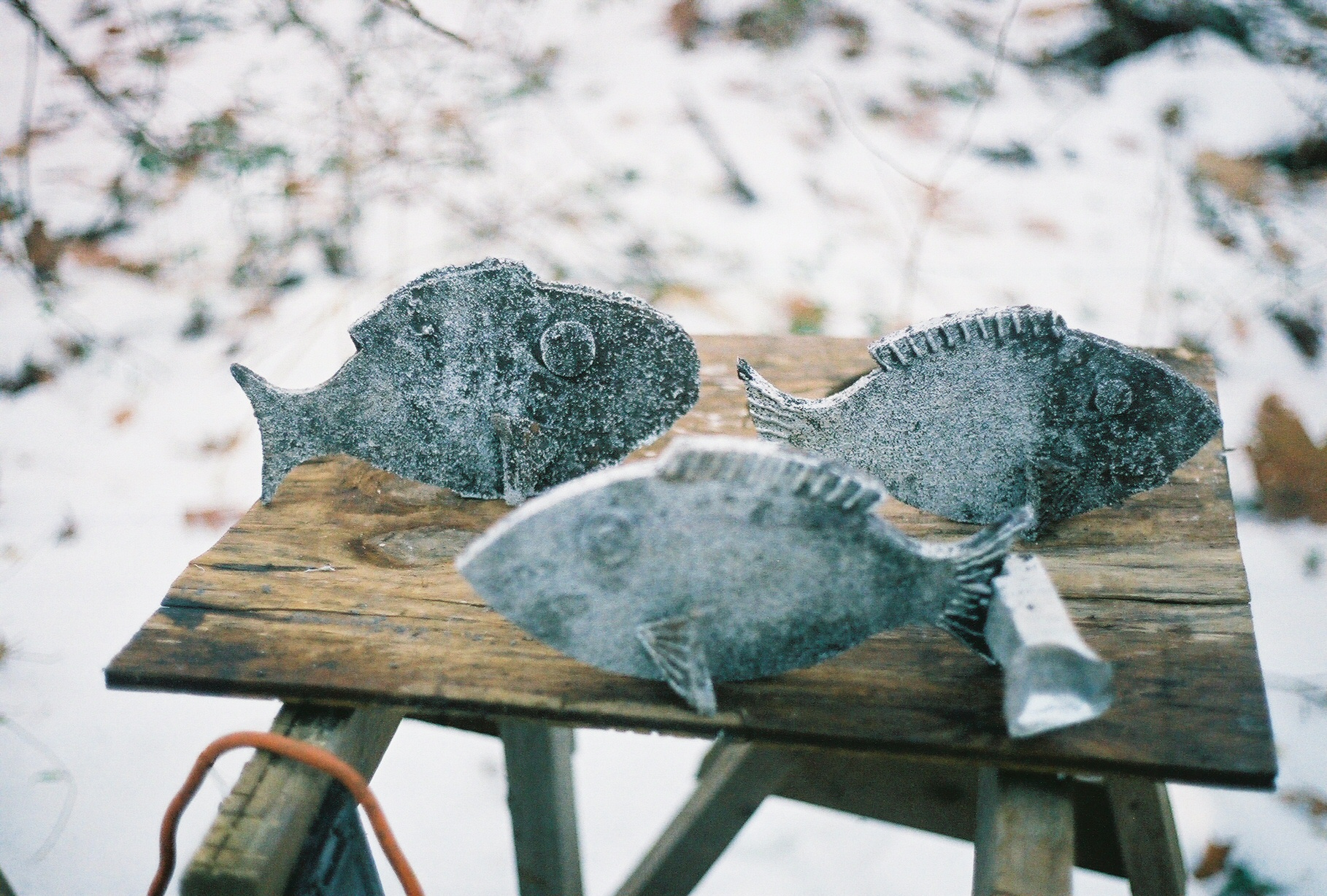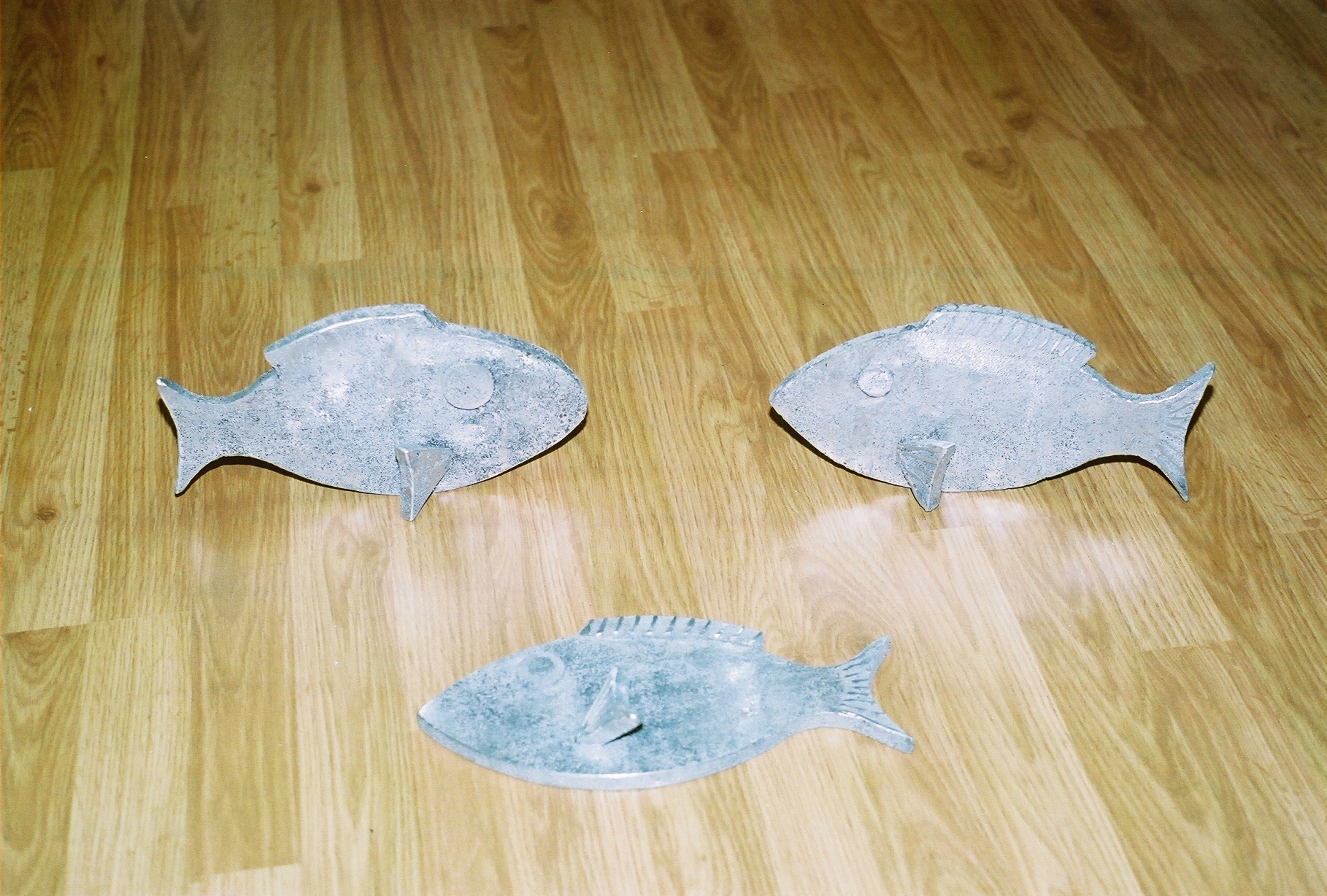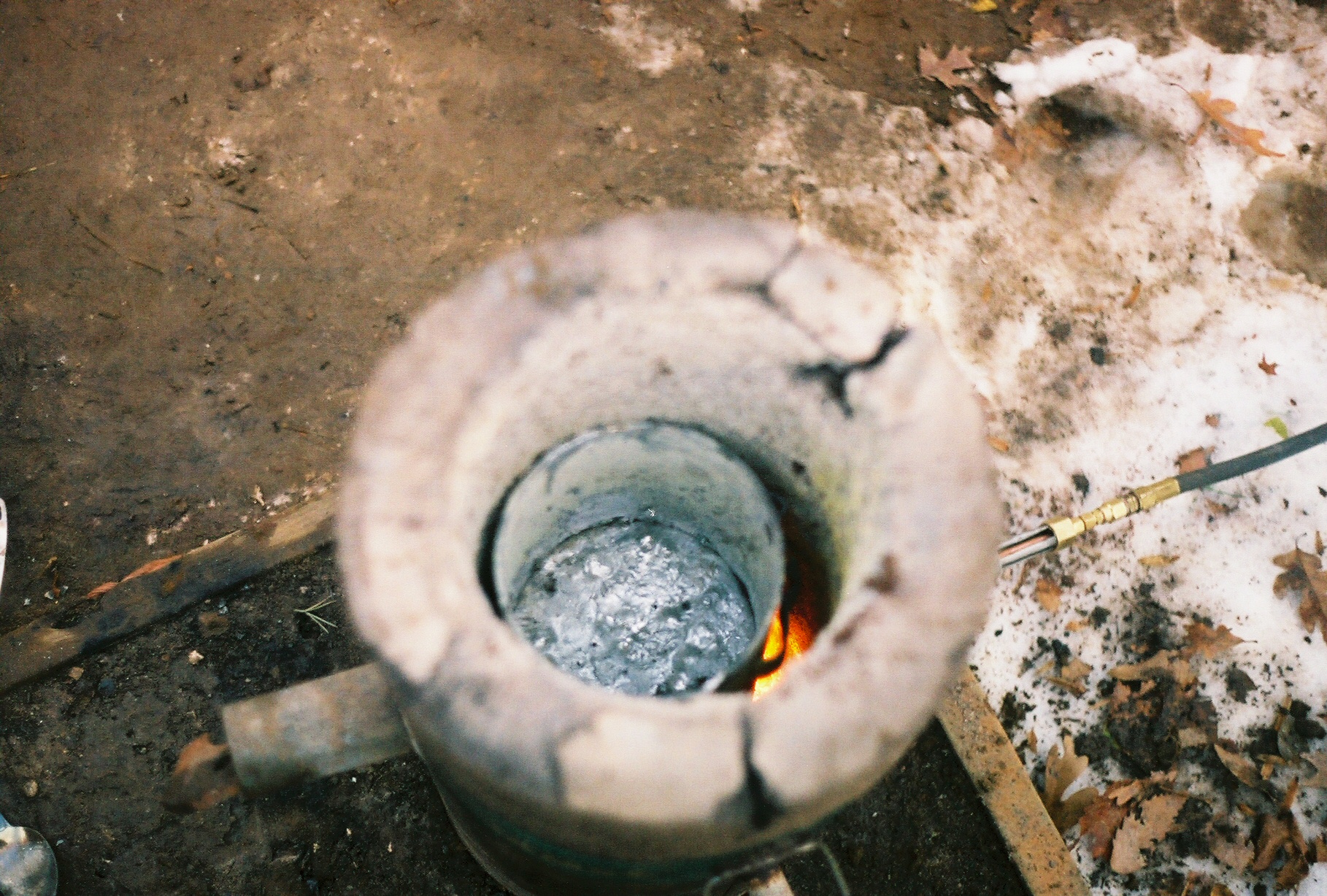 oops!

I almost forgot to put a picture of my metal melting on this page!