Backyard Foundry E-Zine

       Skull Cast in Brass

I haven't gotten an e-zine out for a while....I have been busy...my foundry area has gotten over grown with tomato plants and weeds....it is a sad situation!

I was talking to someone about metal casting and he asked if I would make a shifting knob for him if he made a pattern.  I said sure....and here is the process.

This is the pattern he make out of wood:

I used a molding gell I got from the local craft store called 3d gel. 
I put the pattern in a can to pour the 3d gel around it.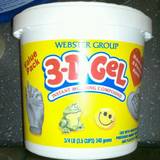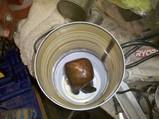 Click below to join my e-zine.  It's FREE and you will recieve an article from me once or twice a month on a casting/ metalshop related subject.

Black friday is coming!  Check out Harbour Freight if you want some good prices on some fun stuff!  I love their store!

The gel is very soft and wet.  I cut the pattern out with an exacto knife and then poured wax into the mold.

Here is the wax pattern:

Then, I put the wax pattern in a new metal can/flask, poured plaster investment around it, burned it out in my kiln, and poured it with brass.  Here is the skull as poured:

Next, it got sand blasted:

Then I used gun blueing to give the indented areas a black finish.  I buffed it and put some Increlac shellac on it and here is the result:

Wes loves it.....but there is one problem...it is too heavy!  He is afraid it will make his truck pop out of gear...So I am going to make him a new one out of aluminum...It may be a while though!  I may try to sand cast it this time....or maybe do it using sodium silicate and sand  cores for a three or four part mold.  I will keep you posted.  Join this e-zine if you want to get future project updates.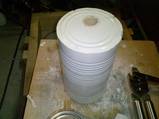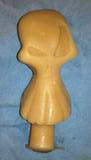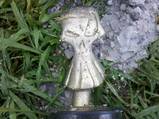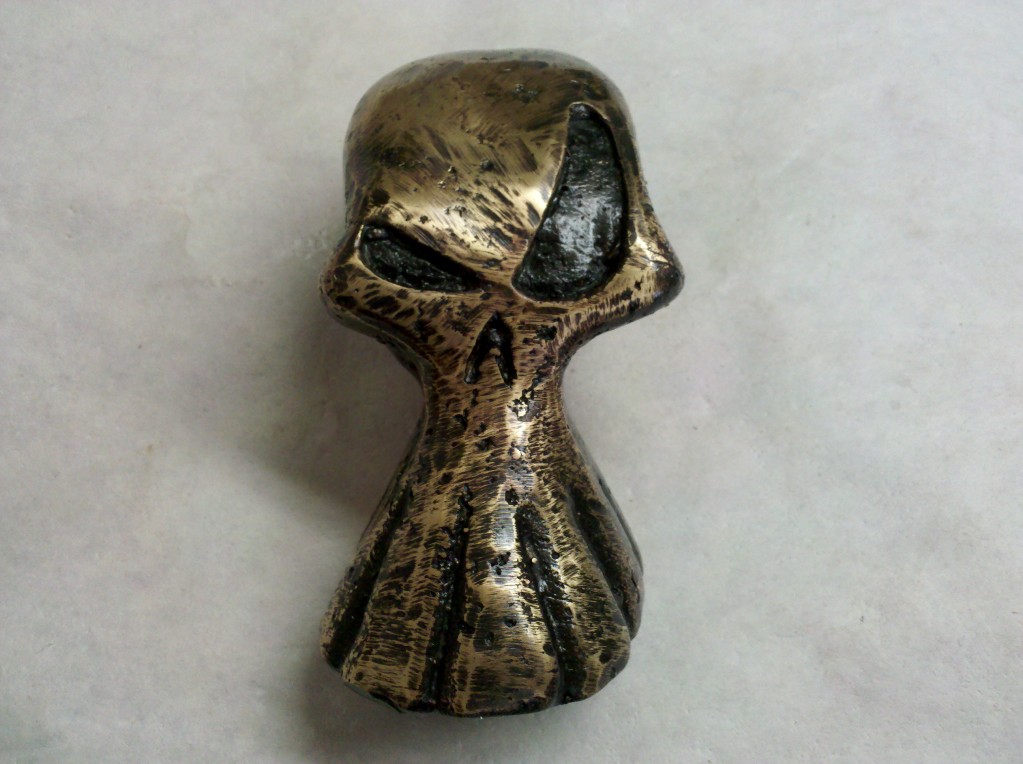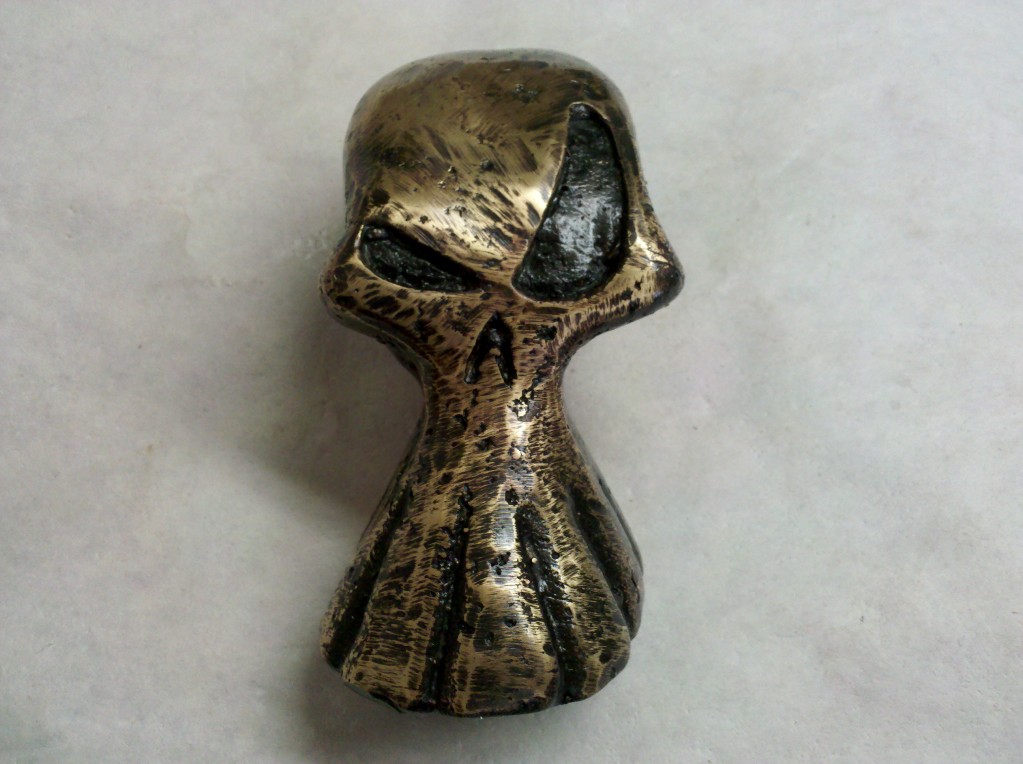 Here is the final brass casting in a larger picture.  Looks "wicked" huh?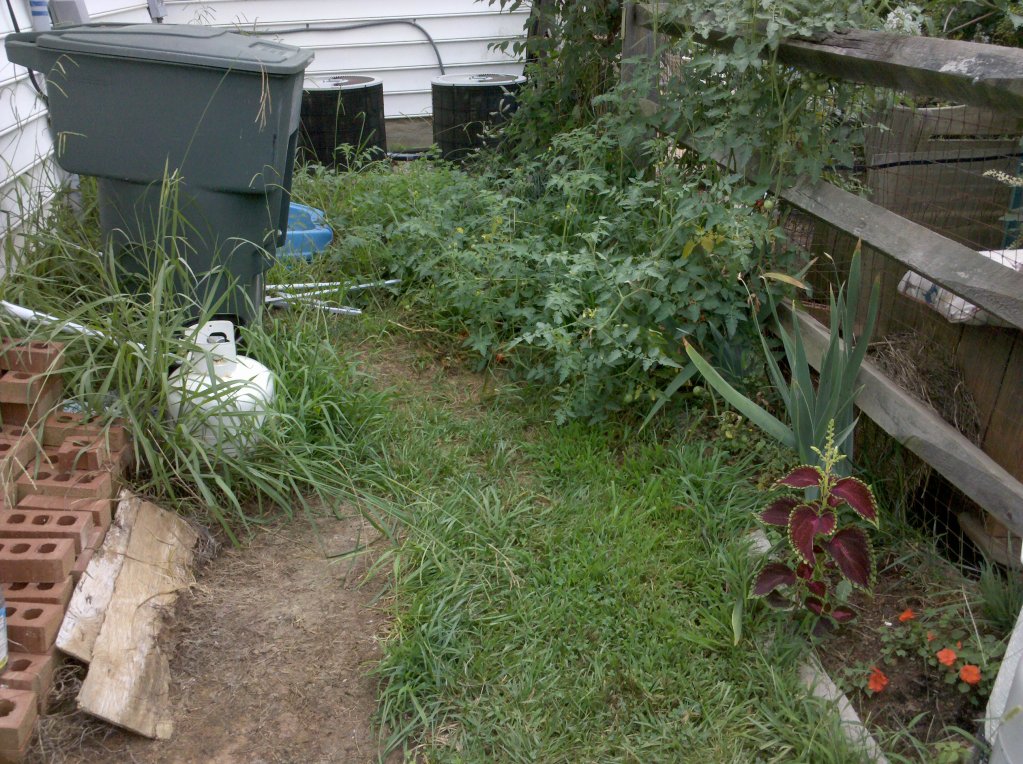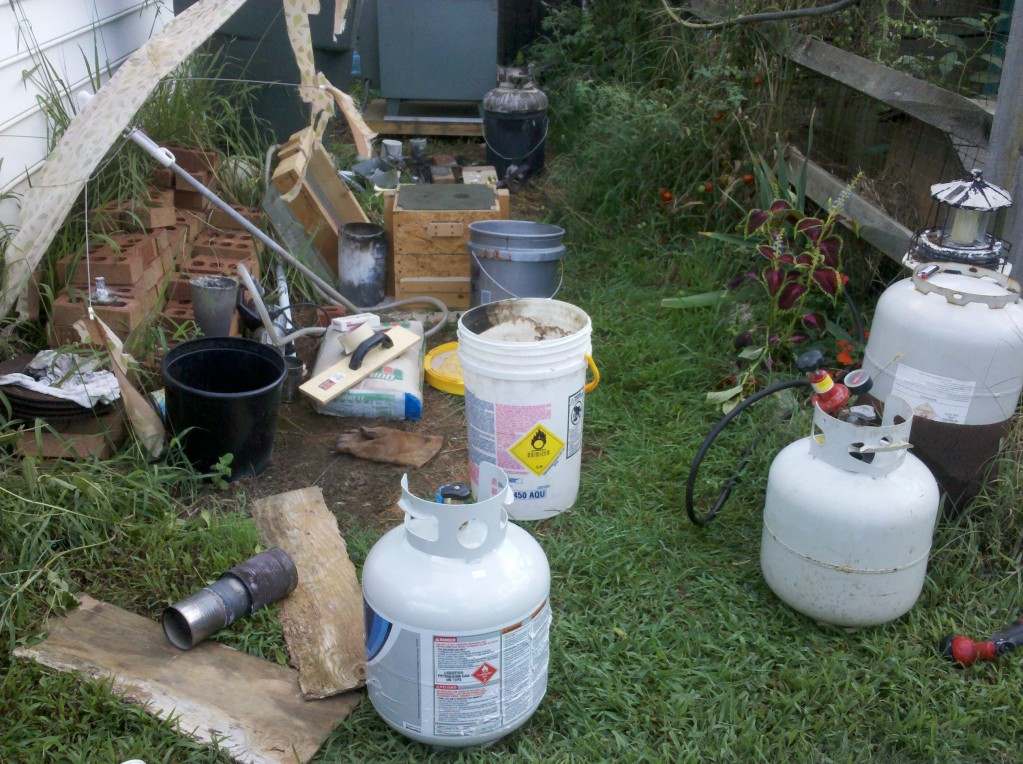 Here is my foundry after a good day of casting!  I did four pours that day.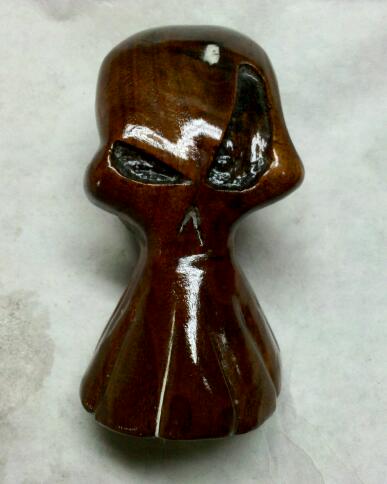 If you would like to see any of these pictures in a larger size, you can see them in my photobucket album.  CLICK HERE
Well, that's all Folks!  If you enjoyed it...leave a message on this page in the guestbook so we can all see who has been here!  CLICK HERE to see my new guessing game site.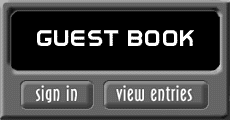 Please sign my guest book....This is a public guest book, so you can see comments other people left.


I also have a guessing game blog.  Click on the picture above to see it...and guess what some pictures are!

Click on the above link to share this page to Facebook!

Update: 11-25-2011

Well, I finally made it out of aluminum!  I coated the wood pattern with silicon caulk

...then made a waxed pattern which I coated with a thin coat of drywall mud, then put some chicken wire around it...and put another coat of mud on it.   Then did a quick burn out in the kitchen oven and burried it in sand to pour.  The burn out should have been longer and hotter because it bubbled and spit a bit, but it turned out fine.....and it is a lot lighter.

Here it is painted black.

Then I sanded most of the paint back off and sealed it with increlac.  Here is the final result: