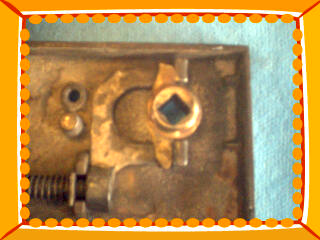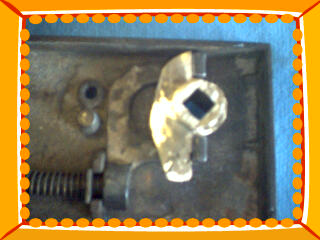 Broken hub spindle in lock.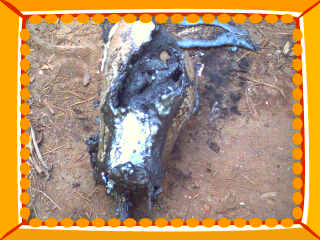 Melted crucible with unmelted cast iron still inside.  In the upper right side, you can see the streams of iron that ran out when I pulled the crucible out of my furnace.

Sorry Hobbicast people...I thought I had a picture of it when it was completed...I will have to take one later and post it here....Of course it is well used and rusty now :0    I put wire in the lid to hold the refractory and just use this for my cover/ lid.  The handles make a nice place to put my tongs through to lift the lid off.  I used the plastic bucket for a form for the inside and also for the vent hole.  For the main furnace form, I riveted the plastic together and put duct tape over the seam to smooth it out.  When cured, I just knocked off the rivets and collapsed the form.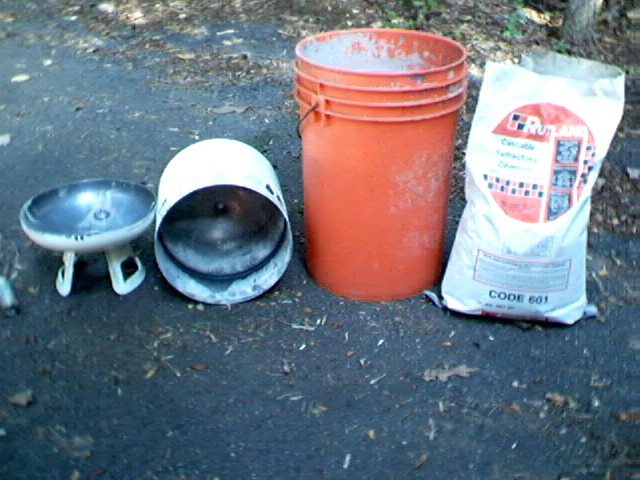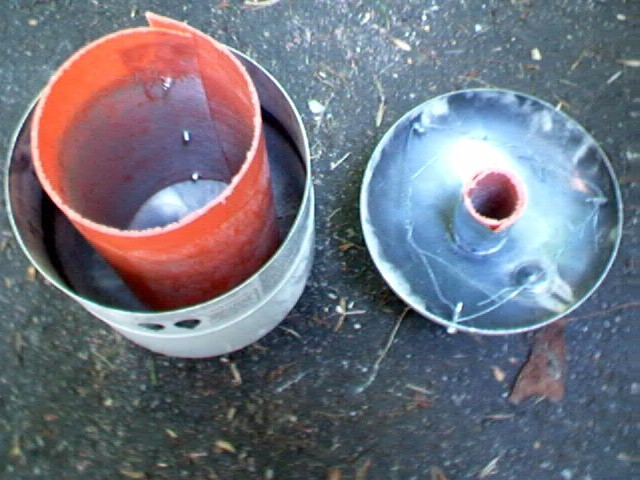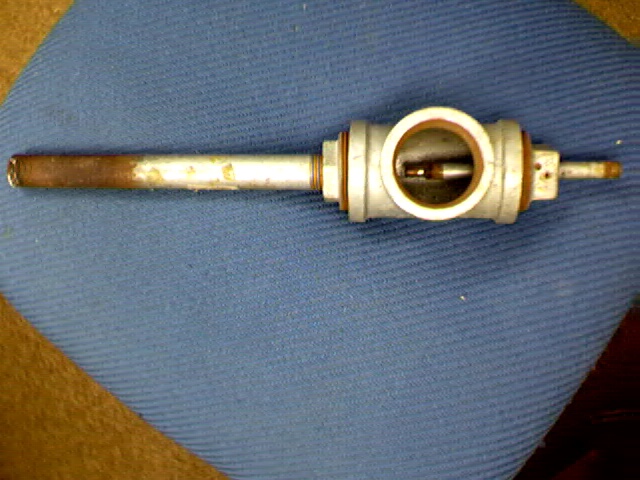 The burner tube is 1/2 inch, turned down slightly to fit in my 3/4 inch tulier.  The T fitting is 1 1/2 inch.  You can see the set screws I put into the end cap to secure the nipple.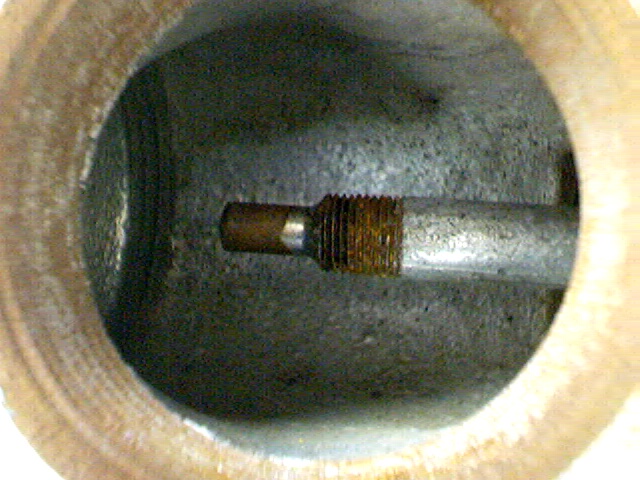 This is a close up of the burner nozzle...Tweco mig welder tip.                      I have melted cast iron with this burner.